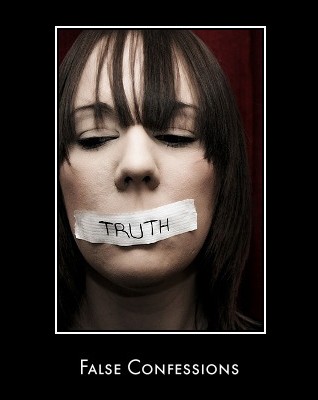 Why the hell would someone confess to a crime, or multiple crimes, they didn't commit?  Prof Alan Hirsch is the leading expert on false confessions, and we will find out why you can't believe a confession, even one that has accurate details.
2009 brought 22 new cases of DNA exonerations of people wrongly convicted. The overall total is 249, and the Innocence Project reports that roughly 25% had given false confessions.

Prof. Hirsch's factual information may upset you, especially if you assume guilt prior to trial, and/or assume a confession is true.  LISTEN LIVE Saturday 2pm Pacific, 4pm Central, 5pm Eastern, 10pm UK time by clicking this link, or via Itunes, or the OUTLAW RADIO Application for Iphones. 
I am a professor/attorney/writer, educated atAmherst College (B.A. in Philosophy, 1981) andYale Law School (J.D., 1985).  While my work has embraced numerous aspects of both the civil and criminal justice systems, during the last five years I have increasingly focused my attention on false confessions – studying it, writing about it, and assisting attorneys as a retained expert consultant and/or witness.  I've been retained in more than 50 cases, and have testifed in Georgia, Kentucky, Massachusetts, Mississippi, Montana, New Hampshire, and South Carolina.